Images from a present memory
Artist's talk and screening by Louis Henderson
in dialogue with Valeria Mancinelli
Saturday 23 May 2015, 3 – 7 pm, talk starts at 3 pm
At Platform Stockholm, Färgkontoret, Lövholmsgränd 12, Stockholm
Images from a present memory is an event that will premiere Black Code/Code Noir, the latest video by British artist Louis Henderson. The new work is introduced in a conversation between the artist and curator Valeria Mancinelli about his research and through two previous works, Lettres du Voyant (2013) and All That is Solid (2014). These videos were filmed in Accra, Ghana, in and around a waste ground where thousands of computers are being recuperated by young men, who break and burn the plastic casings in order to extract the precious metals contained within as a kind of reverse neocolonial mining. Henderson's work seeks to produce analogies between colonialism and technologies as forms of control.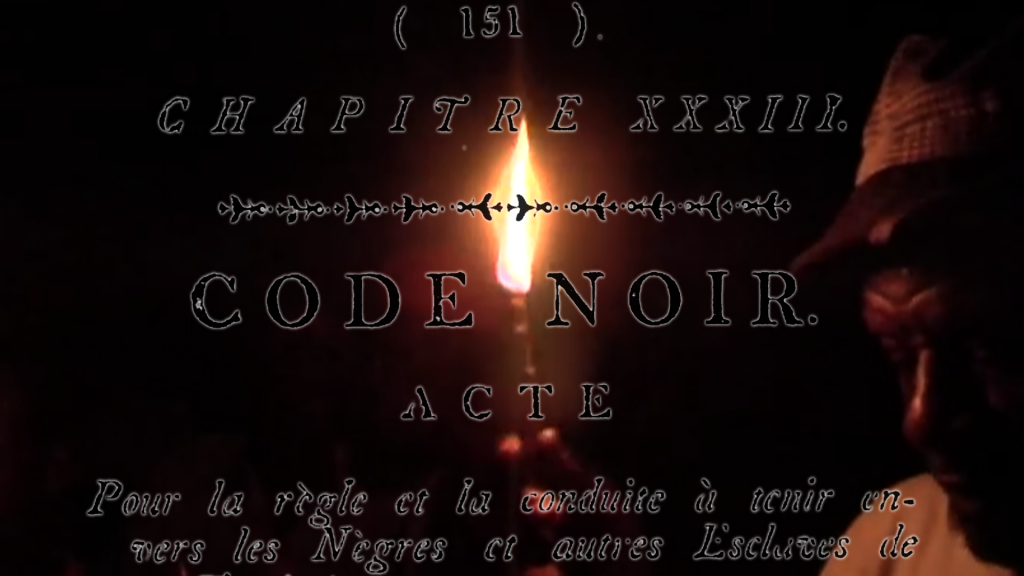 Black Code/Code Noir brings together various temporally and geographically disparate elements into a critical reflection on two recent events: the murders of Michael Brown and Kajieme Powell in Missouri, USA, 2014. Black Code/Code Noir looks into the ways in which the murders were captured and disseminated on the Internet by citizens who witnessed the events and their aftermath, thus encouraging a reflection on the manipulation, circulation and control of images in this contemporary moment. Focusing on videos recorded by mobile phones and uploaded on YouTube, the forming of social media networks as both meeting points for demonstration and remembrance, and the online (mis)representation through state controlled media – Black Code/Code Noir uses the Internet as a social site of excavation. Taking an archaeological perspective Black Code/Code Noir traces back a certain route through history in order to find the complex origins of what makes such tragedies occur – drawing a series of lines from the murders of Brown and Powell within the age of algorithmic Big Data policing to the Black Code laws that designed the treatment of slaves in the Americas. These codes have morphed in their digital becoming from paper decrees to algorithmic interpretations, yet the intent remains the same: to design the lives of people in minority, to keep them within the plantation capitalist system.
Yet how can human bodies have agency in this situation and how can this necropolitical control be resisted? As a movement towards an answer Black Code/Code Noir makes a historical détournement towards a past future and looks to the Haitian revolution as a symbol of a future possibility; if France's 17th century Code Noir was the original form of this algorithmic governance then the Haitian revolution was the first instance of its hacking. Yet how do we read this in the present? How do we rewrite this code as a hack?
Images from a present memory is produced in the frame of CuratorLab program at Konstfack and presented by Mount Analogue in collaboration with Platform Stockholm.
Louis Henderson is a British artist and filmmaker based in Paris, his work investigates the networked links between colonialism, technology, capitalism and history.  He has shown his work at places such as: Rotterdam International Film Festival, CPH:DOX, Transmediale, the Centre Pompidou, Museo Reina Sofia, Tate Modern and Whitechapel Gallery.
Valeria Mancinelli is a curator who lives and works in Venice. Since 2008 she is one of the curators of the independent space for contemporary arts S.a.L.E. Docks and she is co-founder of the curatorial urban project Trial Version. She has curated several exhibitions in Venice, Florence, Milan and Trento.
Platform Stockholm is an arts organization dedicated to the development of cultural production through collective participation in net-based systems to create shared resources initiatives. Platform is a place for work, collaboration and meeting for over one hundred cultural producers, mainly artists, but with a large variety of professionals ranging from designers to writers, photographers to architects.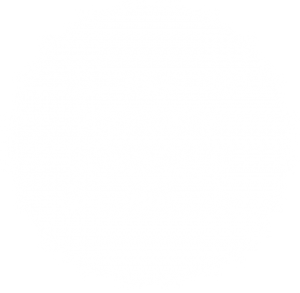 Marc Matter presents Henri Chopin's editorial experiment
Revue OU / Cinquième Saison
31 May 2014, 2 – 4 pm
At Artexte, 2 rue Sainte-Catherine Est (espace 301), Montréal
4 June 2014, 7 – 9 pm
At Art Metropole, 1490 Dundas St W, Toronto
This periodical was, in Chopin's word, inclassable (non-classifiable) and disbanded the conventional two-dimensionality of a magazine format. Loose sheets of paper, various-sized posters, leaflets, three-dimensional poems, handcrafted objects as well as vinyl-records conjured new forms of poetry and connected artists working in the fields of concrete and sound poetry between 1958-1974. Though unique as a publication to date, it has many affinities with Marcel Duchamp's Boites-en-Valise, Aspen magazine and the Fluxkits of the Fluxus movement.
Contributors included besides Henri Chopin himself: visual artists Gianni Bertini, Man Ray, Tom Philips, Jiri Kôlar, Cozette de Charmoy or Hansjörg Gisiger, writers William S. Burroughs and Brion Gysin, composers Jacques Bekaert and Richard Orton, sound artists Annea Lockwood and Hugh Davies, Ben Vautier from the Fluxus movement, the Swedish text-sound composers Åke Hodell and Sten Hanson, as well as historical vanguards like Raoul Hausmann, Marcel Janco, Michel Seuphor, Franciszka and Stefan Themerson, Marcelle Kahn and Pierre Albert-Birot, to name but a few of the over a hundred contributors.
Articulated around Marc Matter's research the event will also focus on two of Chopin´s collaborative film works, Pêche de nuit (1963, 11.12', black/white) and Stridence (1977-80, 8.42', colour). Pêche de nuit was a group effort between Tjerk Wicky, a Swiss student at the time, who shot the film, the Belgian abstract painter Luc Peire, and Chopin. Stridence was a series of collaborative live performance films, shot by Erik Vonna-Michell, in which Chopin interpreted sheets of large-format transparencies or "moyoscapes", creating the soundtrack.
Marc Matter is a sound-artist and researcher based in Brussels. His area of research is artist's publications, Poesie Sonore, sound art and experimental cinema. He was a fellow at Beinecke Library (Yale) in 2013 and recently curated the exhibition OU Henri Chopin and the Review OU at OSLO10, Basel. He is a founding member of the artist group Institut fuer Feinmotorik.
Mount Analogue and Marc Matter would like to thank the Fondation Jenny & Luc Peire for the kind permission to screen Pêche de nuit and Erik Vonna-Michell for the kind permission to screen Stridence. Thanks also to Brigitte Chopin. Marc Matters appearance is supported by the Goethe-Institut. 

Model of Continuation by Lina Selander
24 May 2014, 2 -6 pm
At La Mirage
5445 Avenue de Gaspé, 6th floor, espace E6-3, Montréal
Model of Continuation (2013) is a sequence within a larger endeavour investigating 'the invisible core of the visible inscription, the image as an interior object and its relationship to seeing and various reproduction technologies'. In this film several parallel narrative threads, the main being the deconstruction of a digital camera, are truncated and layered to form the sediment upon which the viewing takes place. The footage of dismantling the camera in the hands of Selander at her studio is projected in the same studio, and re-filmed. This way the artist seeks to lend the material an experience that interferes and modulates that which the camera does not contain: the images. At the core of the investigation lies the notion that 'the eye witnesses the end of its role as witness. Images will belong to the technologies that generate them. We are at a distance.' This careful measuring of proximities applies to all aspects of Selanders work: image, sound, language, space and thus also to references. Like in her other films sound and footage is a composite of borrowed material – in this case Children of Hiroshima (1952), Hiroshima mon amour (1959) and Hiroshima Nagasaki August, 1945 (1970) – and her own.
Model of Continuation is the first presentation of Swedish artist Lina Selander´s work in Canada and marks the opening of La Mirage. As their first project La Mirage invited Mount Analogue to set in motion what will become a sequence of events, in which the necessity of presentation is not predicated by a demand, but on the urgency to share and to consider display itself. When is the right moment to exhibit? And at the opposite end of the spectrum, can an exhibition be frivolous, happen at the wrong time and present something which is difficult to ascertain for a given audience? Can display take too much or not enough space? Finally, how could exhibitions, rather than follow each other therefore cancel each other, be linked by a sequence which would foreground other temporalities and economies?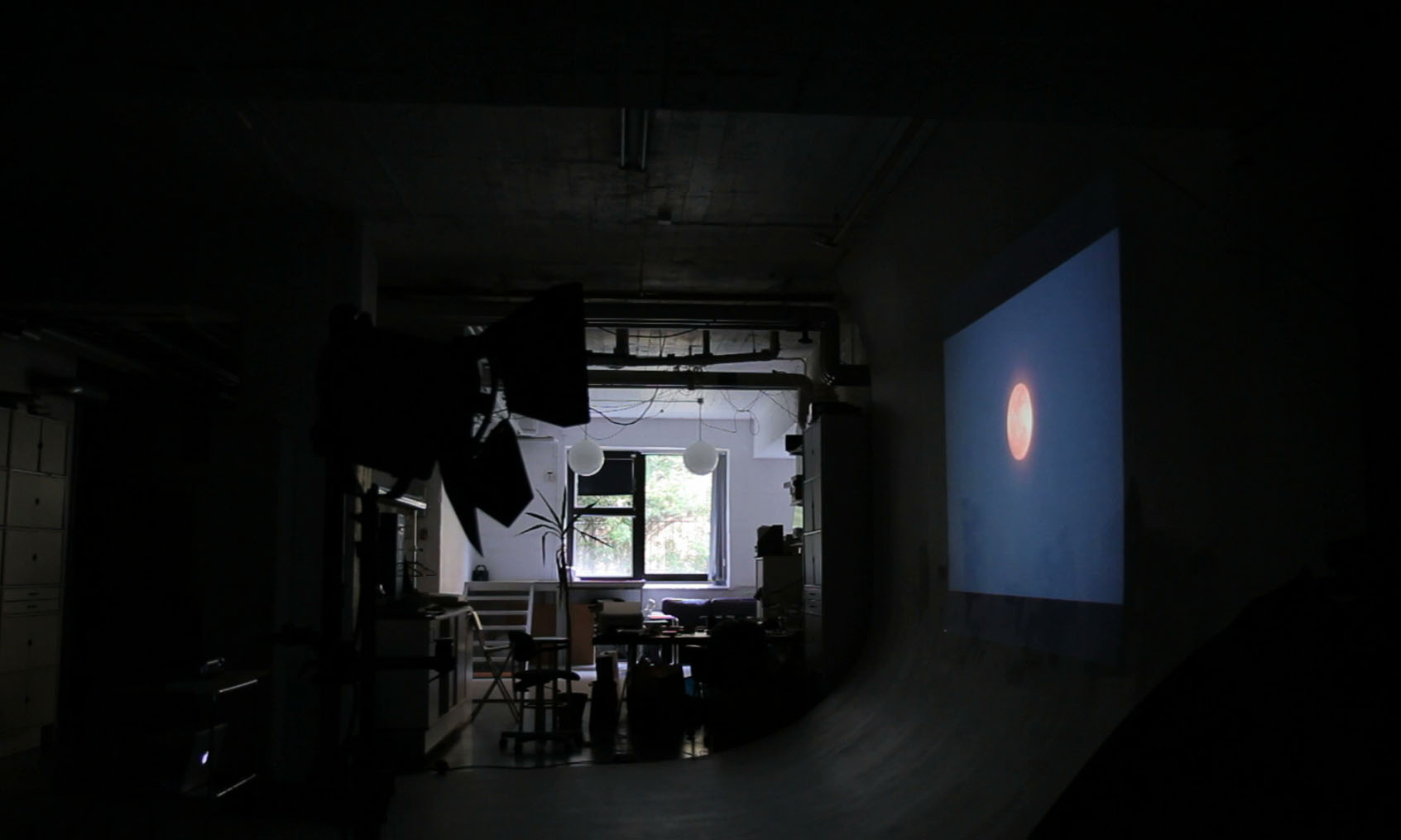 Lina Selander (1973) is based in Stockholm. Recent solo presentations include Kunsthall Trondheim, Trondheim; Gaîté Lyrique, Paris; Skånes Konstförening, Malmö; Bielefelder Kunstverein, Berlin and Index – The Swedish Contemporary Art Foundation, Stockholm. Group shows include Gotlands konstmuseum, Gotland; Kunstnernes Hus, Oslo; Manifesta 9, Genk; Moderna Museet, Stockholm and the Bucharest Biennale 4, Bucharest.
La Mirage is initiated and run by Sophie Bélair Clément and Philippe Hamelin with Vincent Bonin. After May 24 the exhibition is open by appointment, please call 1514-267-1071.
Duet – a talk and screening by Ross Birrell
28 May 2013, 6:30 pm
At Mount Analogue, Lundagatan 57, Stockholm
At Mount Analogue Ross Birrell will talk about his recent series of film and music works including Duet, Guantanamera, Quartet and Sonata. Duet is a 2 day audio installation at the Rothko Chapel, Houston, which features recitals of Birrell's composition Lift Me Up For I Am Dying. The composition is inspired by poet John Keats last words, performed by a Palestinian and an Israeli viola player in the historic Spiegelsaal of the Clärchens Ballhaus in Berlin. Standing in the same position, each musician performed separately and at their own pace, resulting in renditions of differing tempo and duration. When the recitals are played back together a tension is produced in the displaced harmonies and mirrored dissonance of the resulting 'duet,' mirroring the shared geography but dissonant history of Israel and Palestine. The failure of the duet to find final harmony and its continued lapse into dissonance mirrors the fractured history of the Arab-Israeli conflict  and its seemingly intractable condition.  Equally, its evocation of a potential harmony, however fragile, reiterates the necessity of seeking a solution for sustained co-existence based upon mutual respect of the human rights of Arabs and Israelis, and the importance of defending and building upon every fragile ground of peace.

Film still from two-channel installation of Duet, 2012
Ross Birrell is an artist and lecturer at Glasgow School of Art. His work revolves around music, film, politics and place. Recent solo and group exhibitions include Rothko Chapel, Houston; Keats-Shelley House, Rome; Museo Rufino Tamayo, Mexico City; ASU Art Museum, Arizona; Focal Point Gallery, Southend-on-Sea; Portikus, Frankfurt am Main; Americas Society, New York; XYZ, Athens; Cobra Museum of Modern Art, Amstelveen; Swiss Institute Rome and Kunsthalle Basel. In 2011 he received a Creative Scotland award to develop Sonata, filmed in the Non-Catholic Cemetery in Rome, on 5th of May 2013 which will form part of a forthcoming solo show with long-term collaborator David Harding at Kunsthalle Basel, January 2014. Ross Birrell is represented by Ellen de Bruijne Projects, Amsterdam.
Henri Chopin: Film Artefacts by Xavier García Bardón
14 May 2013, 6 pm
At Galleri Mejan, Excersisplan 3, Skeppsholmen, Stockholm
This screening coincides with the release of Mejan Residents publication.
To mark the occasion we welcome you to join us for drinks from 17:00.
A key figure in the history of 20th Century avant-garde Henri Chopin (France, 1922 – UK, 2008) was a sound poet, a publisher, a graphic artist, a film-maker and much more. Through his REVUE OU he published and connected artists working in the fields of concrete and sound poetry coming from diverse backgrounds and pursuing various artistic approaches. Articulated around a screening of graphical and filmic documents, the event will also focus on the rare film works by Henri Chopin.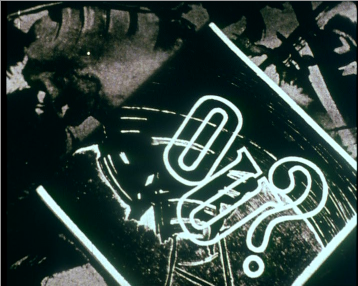 L'énergie du sommeil (Henri Chopin / Gianni Bertini / Serge Béguier, France, 1965, 6′)
Xavier García Bardón (b. 1976, based in Brussels) is a film curator at the Centre For Fine Arts and a lecturer at Ecole de Recherche Graphique (both in Brussels). A doctoral candidate at Université Paris-3 Sorbonne Nouvelle, he is doing research on the history of the Knokke-le-Zoute EXPRMNTL film festival (1949-1974). He curated Henri Chopin's performance on Dec 15, 2007 at the Centre For Fine Arts.
This event is in conjunction with Tris Vonna-Michell´s artistic development and research project at the Royal Institute of Art, Stockholm, and is a co-production with Mount Analogue.
Inverted Space by Rory Middleton
15 December 2012 – 5 January 2013
Opening 14th December, 20:00 at Small Projects, Grønnegata 23, Tromsø
On behalf of the network Due Diligence Development Circuit, Mount Analogue is pleased to announce Rory Middleton´s exhibition Inverted Space atSmall Projects, Tromsø. Middleton has developed a site-specific installation at Small Projects, in which a new sound score has been produced in collaboration with the Stockholm-based sound producer Martin Ehrencrona and Mount Analogue.
An integral narrative running throughout the exhibition is an excerpt from an interview, which the Canadian architect Arthur Erikson (1924-2009) gave in 1973. Erikson´s reflections on the use of sky, scale and notions of nature in relation to certain recurring concerns of Modernist architecture have been abstracted and interspersed with percussion instruments and composed in relation to Middleton´s projected video works, depicting subtly shifting and morphing landscapes and wildlife. Middleton has devised a water feature and installed sculptural works, which reflect and reverberate the projected sounds and images interplaying throughout the exhibition.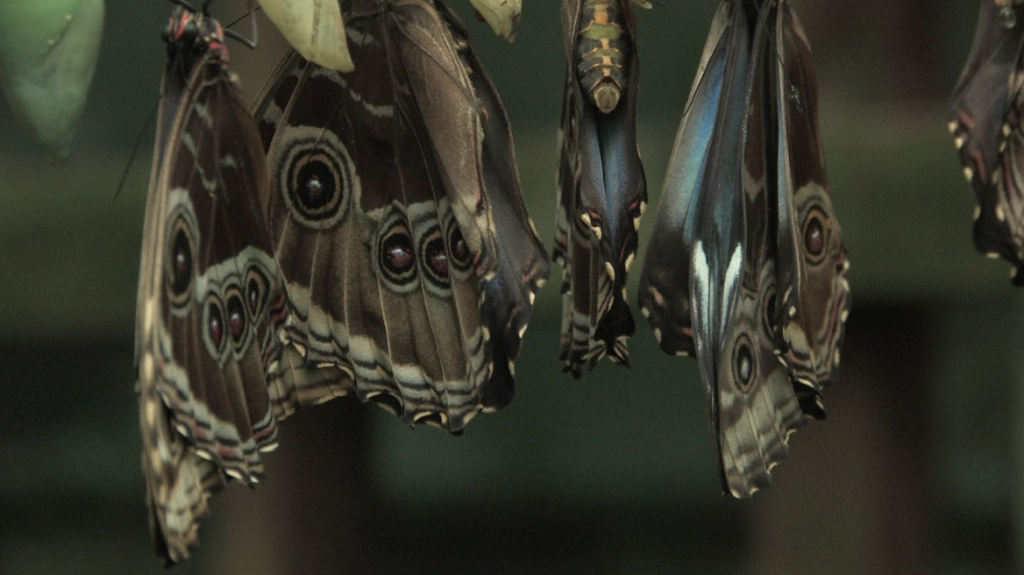 Rory Middleton (1977) lives and works in Portobello, Scotland. He studied at Leith School of Art, Edinburgh and Falmouth College of Arts and received his MFA at the Glasgow School of Art in 2006. Recent exhibitions include The View, a solo Exhibition shown both at Cove Park, Scotland 2012, and at The Banff Centre in Canada 2010, the piece combined film, live musical performance and sculpture. Steady Water – Fogo Island, 2012, an architectural form made of timber frames with thin walls of ice to create a projection surface for the unique colours of a filmed sunset in Fogo Island, projected out of focus. Film works include Lessonlands, 2008 and Searching for Hjetna, 2010 in which the landscape forms a central character.
Due Diligence Development Circuit (DDDC) formed in 2012 as a network of learning-oriented culture producers in the Nordic and Baltic region. The partners (Weld/Mount Analogue – Sweden, Ptarmigan – both in Finland and Estonia and Small Projects – Norway) are all joined by philosophical affinities and a strong desire to create participatory programming geared towards creative skills development. All of the partners are non-profit, artist-run platforms, and view the operation of their events as an artistic project in itself.
The exhibition has been supported by Kulturkontakt Nord, Creative Scotland and The Norwegian Arts Council.