Vessel: Yorktown Express by Mount Analogue
6 June-27 July 2014, opening 5 June
at Centre de la photographie Genève
As part of the exhibition Against the grain – La photographie à contre-courant
Curated by Sébastien Leseigneur
"How to take photography against the grain? Allowing the alternating coexistence of roles of the critic, thinking and writing about photography, and the visual artist who takes or uses photographs, difficult as that may be."
Allan Sekula, Photography against the grain, 1984.
Artists: Sami Benhadj/Tarik Hayward/Guy Meldem, Rebecca Bowring, Philippe Durand, Tobias Kaspar, Angèle Laissue, Fred Lonidier, Fabian Marti, Quentin Maussang, Francis Morandini, Mount Analogue (Diana Kaur & Tris Vonna-Michell) with Vincent Bonin, Cheikh Ndiaye, Pierre Paulin, Cyril Porchet, Maya Rochat, Diego Sanchez, Allan Sekula. Julien Gremaud, Simon Haenni, Amedeo Martegani, Charles Nègre & Thomas Rousset, Simon Rimaz, Marie-Luce Ruffieux, Myriam Ziehli.
Inverted Space by Rory Middleton
15 December 2012 – 5 January 2013
Opening 14th December, 20:00 at Small Projects, Grønnegata 23, Tromsø
On behalf of the network Due Diligence Development Circuit, Mount Analogue is pleased to announce Rory Middleton´s exhibition Inverted Space atSmall Projects, Tromsø. Middleton has developed a site-specific installation at Small Projects, in which a new sound score has been produced in collaboration with the Stockholm-based sound producer Martin Ehrencrona and Mount Analogue.
An integral narrative running throughout the exhibition is an excerpt from an interview, which the Canadian architect Arthur Erikson (1924-2009) gave in 1973. Erikson´s reflections on the use of sky, scale and notions of nature in relation to certain recurring concerns of Modernist architecture have been abstracted and interspersed with percussion instruments and composed in relation to Middleton´s projected video works, depicting subtly shifting and morphing landscapes and wildlife. Middleton has devised a water feature and installed sculptural works, which reflect and reverberate the projected sounds and images interplaying throughout the exhibition.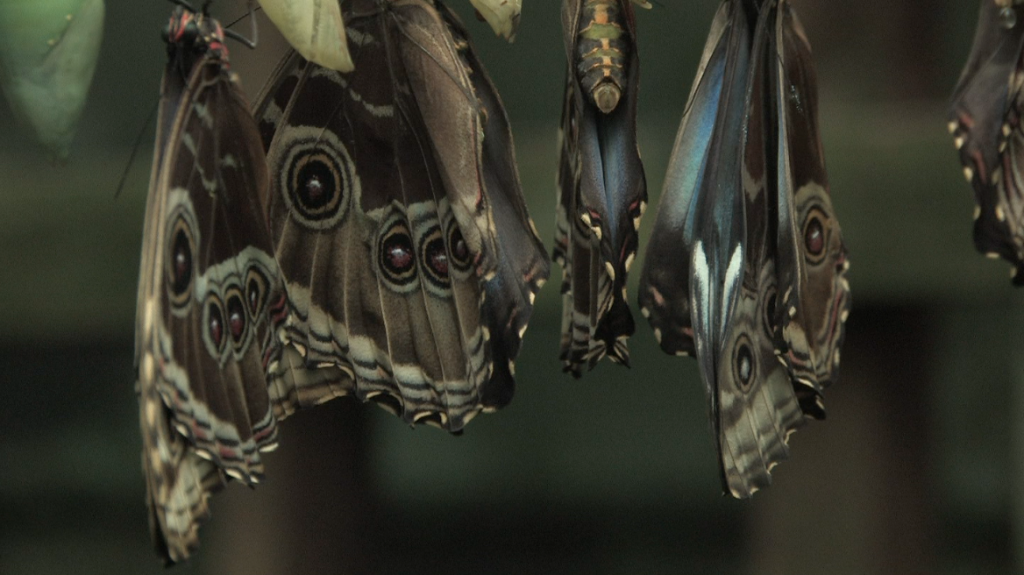 Rory Middleton (1977) lives and works in Portobello, Scotland. He studied at Leith School of Art, Edinburgh and Falmouth College of Arts and received his MFA at the Glasgow School of Art in 2006. Recent exhibitions include The View, a solo Exhibition shown both at Cove Park, Scotland 2012, and at The Banff Centre in Canada 2010, the piece combined film, live musical performance and sculpture. Steady Water – Fogo Island, 2012, an architectural form made of timber frames with thin walls of ice to create a projection surface for the unique colours of a filmed sunset in Fogo Island, projected out of focus. Film works include Lessonlands, 2008 and Searching for Hjetna, 2010 in which the landscape forms a central character.
Due Diligence Development Circuit (DDDC) formed in 2012 as a network of learning-oriented culture producers in the Nordic and Baltic region. The partners (Weld/Mount Analogue – Sweden, Ptarmigan – both in Finland and Estonia and Small Projects – Norway) are all joined by philosophical affinities and a strong desire to create participatory programming geared towards creative skills development. All of the partners are non-profit, artist-run platforms, and view the operation of their events as an artistic project in itself.
The exhibition has been supported by Kulturkontakt Nord, Creative Scotland and The Norwegian Arts Council.